News
Where we aim to keep you unto date with interesting local folky things We shall be publicising local events, carrying features such as reviews of performances, local CDs and venues, and we welcome contributions from you.
Jolly can be contacted at jolly.images@mac.com
---
Sidmouth Folk Week 2017
August 4th 11th
Lots of Music, Workshops and Dance to much to list here
visit the festival website
Come to Sidmouth soak up the festival atmosphere, Lots of free music in the pubs and along the Seafront
See you there !!
http://www.sidmouthfolkweek.co.uk
---
---
Featured Gig
Saturday 26th November 7.30 pm
Beehive Honiton
Peter Knight's Gigspanner £15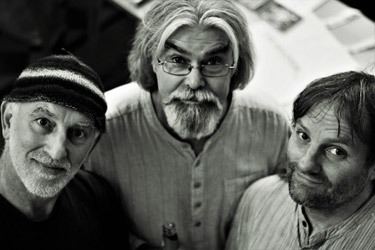 ---
So it won't necessarily be folk and it won't necessarily be East Devon, but if we think it will be of interest it will be here. We aim to publicise gigs, events and folk clubs. We want to promote local talent , venues and music
So if you know of something that should be on these pages let me know Jolly
Follow East Devon Folk on face book
https://www.facebook.com/groups/784599064912904/

Last Updated 16/11/2016